MEView :: About
Home :: Sitemap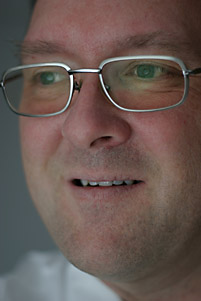 About MEView
I started this website in order to have a way to share my photographs and thoughts with you. As described on the startpage, this website contains selected photographs that I took over the years and that I grouped in Galleries. Even though I do not consider myself to be a "techie" when it comes to photography, you may find it valuable to have information about the equipment and/or settings that I used to make that specific shot. I added part of the EXIF data of digital images that will show up as a tool tip when you hover over an image.
This website was started in October 2004 and --if time permits-- I add content that's in my eyes worth to be shown. Nowadays a website like this is called photo blog. There is a sitemap for easier navigation. Like I mentioned before MEView is meant to grow. Therefore I am happy to receive any feedback (Please send an email to contact ME). Come by regularly and enjoy.
Michael Engelen


Important notice:This

work

by Michael Engelen is licensed under a Creative Commons Attribution - Noncommercial - Share Alike 3.0 Germany License.


---
Technical information
The MEView galleries were created with BreezeBrowser Pro using customized HTML-templates (that is in fact HTML and JavaScript). Since two of the design goals were speed and maximum compatibility, all other pages were created using only plain HTML and a little bit of JavaScript. I am using CSS (cascading style sheets) for better layout control. When looking for a tool I found the ultimate free HTML development suite HTML-Kit. Wherever possible GPS-data was included. The GPS data logging was done either by using a Garmin eTrex GPS device or manually with BreezeBrowserPro/Google Earth. The geo-tagging is done with Downloader Pro/BreezeBrowser Pro.
The pages of this site are optimized for a screen resolution of 1280x1024 and for use with Internet Explorer.

Even though I was happily using Canon EOS equipment for many years, I wasn't fix-focused on this specific brand. Most of the pictures could very well be done with equipment of any other brand. I did lots of analog photography (EOS 3, EOS 50E/Elan II, EOS 500) and used mostly Fuji slide film (Velvia, Sensia, Provia and Astia). For the scanning I used a Nikon LS-2000 scanner together with Vue Scan and Photoshop for the final tuning. But that was yesterday...
When I changed to digital photography in 2004, I started with a Canon PowerShot G5 digital P&S camera as a teaser. This very capable little thing was quickly followed by a Canon DSLR. I used Canon lenses because of their superior technology (Ultrasonic Motor, Image Stabilisation) and built quality. Over the years I have also tried all kinds of Sigma and Tamron lenses with mixed results (you get what you pay for).
At a time I expanded my system with Olympus DSLR and lenses. The advantage of having more DOF because of the characteristics of the Four Thirds-system together with relatively lightweight and small cameras and lenses makes this system a great alternative for a Point&Shoot-solution. With the arrival of Micro Four Thirds (m43) and mirrorless cameras I switched to Olympus and Panasonic m43-cameras and lenses as my main gear.

As for the digital workflow I recommend thorough research and tryouts since there are a few really remarkable products available that help optimize both organizing as well as working on the digital images. I almost exclusively shoot RAW files and (still) use Downloader Pro/BreezeBrowser Pro for the basic handling (downloading, sorting, renaming, commenting, selecting), Adobe Photoshop Lightroom (cropping and straightening, white balance, color correction, dustspot removal, converting) and less often DxO PhotoLab (lens correction (distortion, CA, sharpness), color correction, distortion correction, noise reduction, converting) to work on the files. If there is something that I cannot achieve in Lightroom or DxO PhotoLab I use Adobe Photoshop CS together with NoiseNinja, PhotoKit and PhotoKit Sharpener to get the results that I want. For specialties I use special software (e.g. for stacking I use FOCUS projects professional). And for creating slideshows I use either Lightroom or Movavi Video Suite.
---

Copyright © 2004-2018 Michael Engelen, All rights reserved